Bryan Vereschagin Has Recovered Over 24 Million For His Clients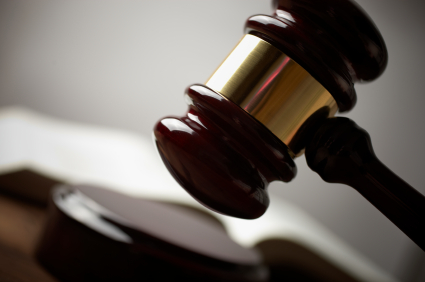 Real Estate Flip Scheme: $3,300,000.00
Mr. Vereschagin successfully represented multiple victims of a real estate flip scheme. Many lawyers refused to take the case claiming that recovery of assets for victims for would be too difficult or impossible. Mr. Vereschagin took the case, established fraud and obtained a settlement worth $3,300,000.00 for his clients.
Wrongful  Termination: $2,000,000.00
Mr. Vereschagin successfully represented an employee who was wrongfully terminated and obtained a $2,000,000.00 settlement for his client.
Real Real Estate Fraud Scheme: $1,800,000.00
Mr. Vereschagin successfully represented several clients in a real estate fraud scheme where investors were falsely led to led to believe that their invested proceeds were being used to develop a resort. The scheme was later deemed to be a Ponzi, and Mr. Vereschagin prevailed for his clients.
Minority Business Partner Case: $1,560,000.00
Mr. Vereschagin represented a minority partner in a business dispute with a controlling partner. The partnership was established to build homes in two subdivisions. The homes were never built despite repeated promises over the years that they would be built. One of the subdivisions went into foreclosure, and the controlling partner maintained he had no money left. Mr. Vereschagin established mismanagement by the controlling partner and located assets. The case resulted in a settlement valued at $1,560,000.00 to his client.
Wage and Hour Violation Case: $1,400,000.00
Settlement of claims for wage and hour violations against a nationally known entity. The entity refused to pay service workers minimum wage hours and was misappropriating tips due and owing to the workers.
Minority Shareholder Business Dispute: $1,275,000.00
Mr. Vereschagin represented a minority shareholder in a business dispute with controlling shareholders. After establishing fraud and misappropriation of assets by the majority shareholders, the case settled for $1,275,000.00 to Mr. Vereschagin's client.
Whistle Blower Case: $750,000.00
Mr. Vereschagin Represented a whistle blower executive against principals of a hedge fund. Various improprieties by the fund principals were established that harmed fund investors and the case resolved.
Shareholder Business Dispute Case: $720,000.00
Arbitration trial of business dispute involving shareholders of various businesses. Mr. Vereschagin represented the minority shareholders and obtained an arbitration award in their favor. The award was subsequently reduced to a judgment and collected on in full.
Employment Harassment and Sex Discrimination Case: $500,000.00
Victim was repeatedly harassed and discriminated against for years by her employer. Mr. Vereschagin obtained a solid settlement for the client despite arguments that all claims should be barred by the statute of limitations because the client did not file suit when she was first harassed and discriminated against.
Assault and Battery Case: $500,000.00
Assault and battery lawsuit against a security company that harmed a patron to an event.